The South Suburban Chamber of Commerce Member Spotlight of the Month
The South Suburban Chamber of Commerce Member Spotlight of the Month recognizes the outstanding achievement of organizations in our community. This award is presented to a Chamber member business that excels in community involvement, economic growth, customer service, and professional relationships.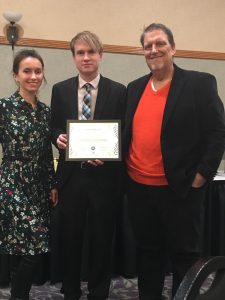 January 2022 TriCity National Bank                    Shawn Dougherty
TriCity was nominated because they not only work to continue to support
the community with business spotlights and help with causes in the
community, but Shawn works extra hard to make sure the Chamber is
supported too.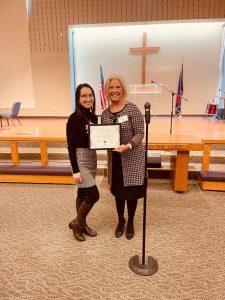 March 2022 Dale Carnegie Training                    Renee Martin
For over a century, Dale Carnegie has been improving individual and business performance around the world.
Dale Carnegie trainers in West Allis have over 30 years of experience working with companies to transform cultures and drive long-term results.
Thank you, Renee, for helping other people to become more confident and productive!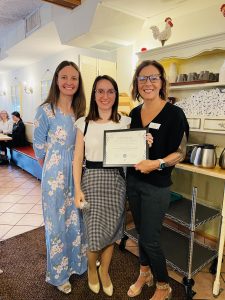 April 2022 Benefit Realty                                  Angela Kallay
Benefit Realty has been a member of the Chamber since 2018 and has gone above and beyond in giving back to our community as well as the Chamber!
If you're in the market for buying or selling, be sure to check out Benefit Realty!
"Benefit Realty is a premier full-service discount real estate listing broker! They sell homes all over southeastern Wisconsin in the greater Milwaukee area. Since 2004 they have saved their clients $16,774,228 in real estate commissions compared to 6%. That's an average of $5,500 per seller!"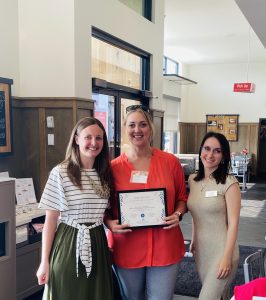 May 2022 Herzing University                              Kristen Hoffman
Herzing University has helped students achieve their career goals since 1965. They are a private, nonprofit university, they work closely with industry leaders and employers to ensure their programs are relevant for students to succeed at the next level.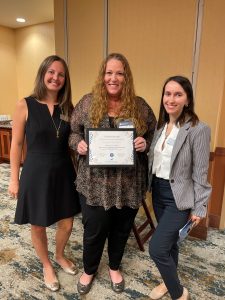 June 2022 Waterstone Bank                                  Shanda Caveney
WaterStone Bank has been our valued member since 2001!
WaterStone Bank, established in 1921, offers a full suite of personal and business banking products. For more than 100 years, WaterStone Bank has strongly supported the local community!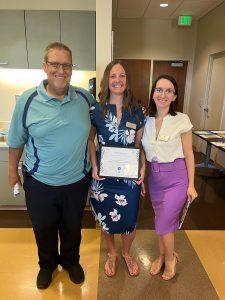 July 2022 BWO Insurance                                  Alyssa Hobgood 
BWO Insurance's journey as an agency began in 1985 with one goal: to provide the best insurance protection with a high degree of professionalism.
Alyssa is a third-generation independent agent at BWO Insurance, providing comprehensive solutions for commercial and personal insurance needs.
She serves on the Board of Directors as a President of the South Suburban Chamber of Commerce, and we are very grateful for her dedication to our organization and hard work!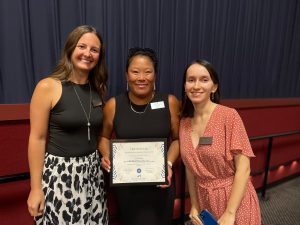 August 2022 Knight Barry Title Inc.                        Liz Peetz
Looking for a title company representative that goes above and beyond? Look no further than Liz Peetz at Knight Barry Title Inc. She's known in the industry as the best of the best and is always looking out for her client's best interests.
September 2022 Oak Creek Community Center  TJ Anguiano
The Oak Creek Community Center has been doing an amazing job supporting the entire Oak Creek Community by working with vendors, companies, and others to have events and more.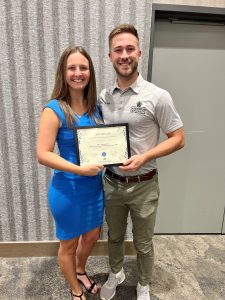 October 2022 FJ Chiropractic                                Josh Thurm
Dr. Josh and his team were nominated because of their utmost commitment to the communities we live, work, and play in. They go above and beyond for their clients and have been a great asset to our chamber. They always strive to have our back!
Aaron has been an integral part of our leadership series and developing future events that will help benefit our scholarship fund for the students in 2023. He's been nothing but an asset to our chamber, and we can't thank him enough.
Chamber members for over 20+ years, AMA has been active in the community providing classes to all ages including working with day cares, libraries and providing women's only classes.
In business for over 20 years with an additional location in Kenosha, they are a full-service sign center using the latest technology to produce custom products.
Sign-A-Rama in Franklin has been an active member of the Chamber in printing our signage including our 2023 Chamber Member window clings now available!
Heidi has been a Mary Kay Independent Beauty Consultant for over 29 years and a longstanding Chamber member! She is a huge support within our organization and in the community!
Their extensive work in the community consists of food pantries, after-school youth programs, bell ringers, Pathway of Hope social service programs, as well as church services and so much more. They have been a huge contributor within our organization and in the community!
Besides giving the most fun and interactive sampling experience, their extensive charitable contributions & work in the community consists of 100's of donations including sponsorships and donations to the Chamber and our members.
Andy has been a huge asset to the Chamber, bringing opportunities for the students and our businesses to work together; he's on our Education Development Committee and recommended our intern Sophia to us. She is a senior at Franklin High School and has done an amazing job!
S&C Electric has worked closely with Oak Creek and Franklin High Schools in providing workplace learning experiences for students. In March Teri provided paid job shadow experience for 3 students each from OC and Franklin. She also provided a $2500 donation to the CTE programs at both high schools. S & C Electric with Teri's leadership have been actively involved in the amount of time they have been members.
Congrats to Mathnasium for winning our July Spotlight of the Month! Thank you for all of your hard work and dedication to helping the Oak Creek Community!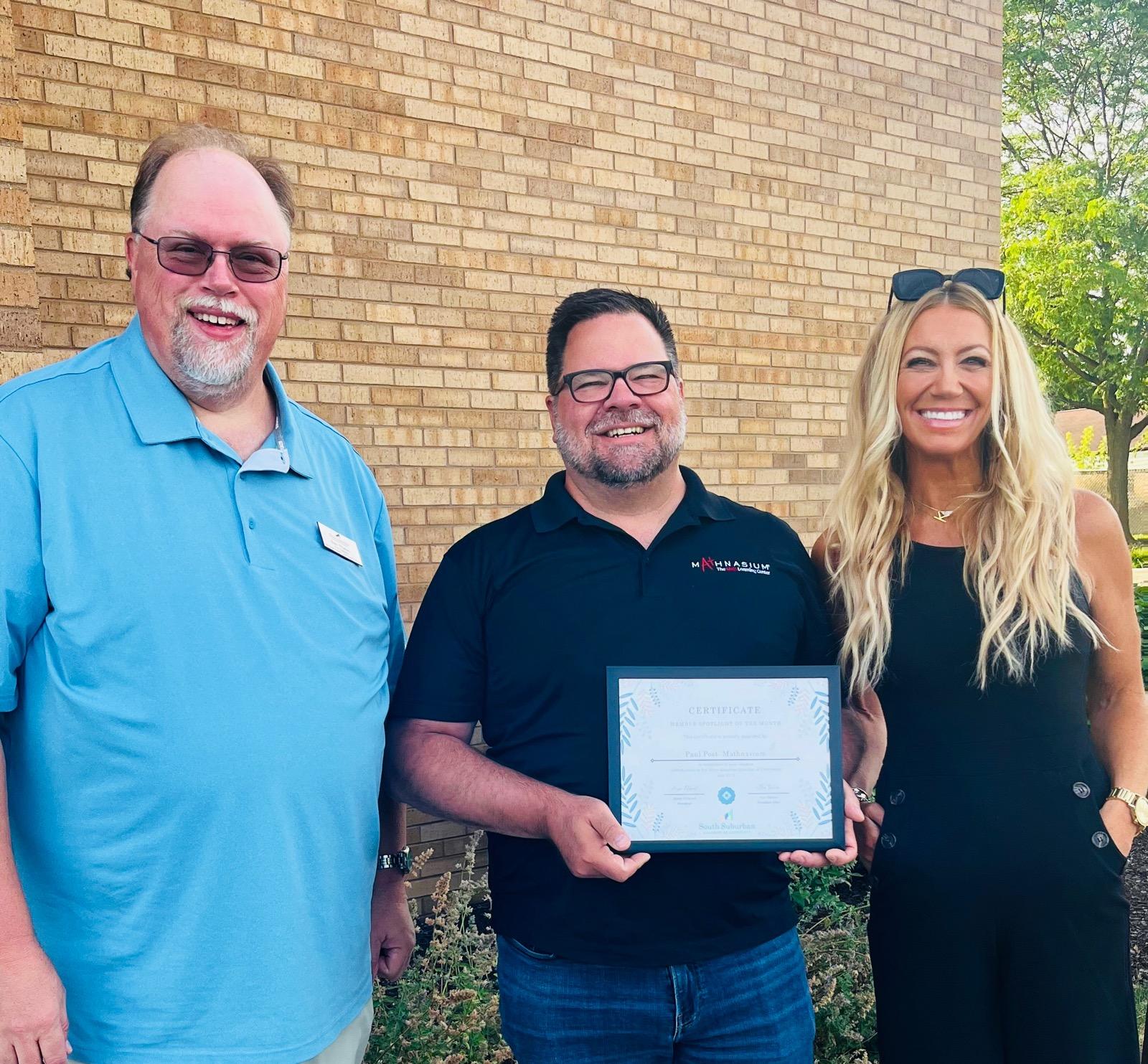 July 2023 Mathnasium                                          Paul Post
Congrats to Mathnasium for winning our July Spotlight of the Month! Thank you for your hard work and dedication to improving the Oak Creek Community!