Oak Creek is located along the western shore of Lake Michigan in the southeast corner of Milwaukee County and adjacent to the City of Milwaukee. Oak Creek, with its 28.4 square miles of area, enjoys an enviable location in the Midwest.  Not only is Oak Creek a part of the Milwaukee metropolitan area, but it is only 85 miles from the heart of Chicago and 330 miles from Minneapolis both via Interstate 94.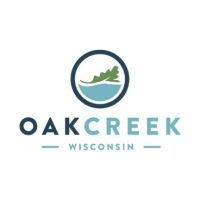 Oak Creek's residents enjoy the suburban and rural atmosphere while, at the same time, taking advantage of the urban services provided by the city of Milwaukee, as well as the professional sports and cultural activities provided within the metropolitan area.
The city is in the progress of developing the 85 acre Drexel Town Center at Howell Avenue and Drexel Avenue, which is a multi-use development including the Oak Creek Library, City Hall, retail and apartments. Check out the Oak Creek website for more information.
The City of Oak Creek Website can be viewed here!
The City of Oak Creek Video can be viewed here!
Oak Creek's many residential neighborhoods with 24 playgrounds and parks.  The neighborhoods are serviced by the six elementary (K-5) schools; two middle schools and the Oak Creek High School of the Oak Creek-Franklin Joint School District.  These facilities also serve the neighborhoods for other cultural, recreational and social activities, as does the Oak Creek Community Center.
The Oak Creek Community Center Website can be viewed here!
The neighborhoods exhibit the city's goal of housing diversity through single family homes, apartments, duplexes, mobile homes and condominiums.  The vast majority of the city's housing has been constructed since Oak Creek's incorporation in 1955.