In business for over 20 years with an additional location in Kenosha, they are a full-service sign center using the latest technology to produce custom products.
Sign-A-Rama in Franklin has been an active member of the Chamber in printing our signage including our 2023 Chamber Member window clings now available!
Heidi has been a Mary Kay Independent Beauty Consultant for over 29 years and a longstanding Chamber member! She is a huge support within our organization and in the community!
Their extensive work in the community consists of food pantries, after-school youth programs, bell ringers, Pathway of Hope social service programs, as well as church services and so much more. They have been a huge contributor within our organization and in the community!
Besides giving the most fun and interactive sampling experience, their extensive charitable contributions & work in the community consists of 100's of donations including sponsorships and donations to the Chamber and our members.
Andy has been a huge asset to the Chamber, bringing opportunities for the students and our businesses to work together; he's on our Education Development Committee and recommended our intern Sophia to us. She is a senior at Franklin High School and has done an amazing job!
S&C Electric has worked closely with Oak Creek and Franklin High Schools in providing workplace learning experiences for students. In March Teri provided paid job shadow experience for 3 students each from OC and Franklin. She also provided a $2500 donation to the CTE programs at both high schools. S & C Electric with Teri's leadership have been actively involved in the amount of time they have been members.
Congrats to Mathnasium for winning our July Spotlight of the Month! Thank you for all of your hard work and dedication to helping the Oak Creek Community!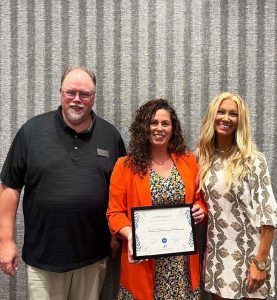 September 2023 T-1 Lighting                                    Melissa DeNicola
As a new member, Melissa was a great addition to the Chamber, jumping right in to get involved and support all of our events bringing in family & friends to network with our members. Thank you for your support!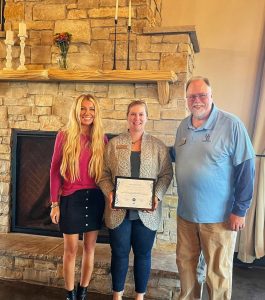 October 2023 First Onsite                          Penelope Kochanski
Congrats to First Onsite Property and Restoration for winning our October Spotlight of the Month! In addition to being a new board member, Penelope and First Onsite have played an extremely active role in supporting the Chamber and our members in so many ways this year!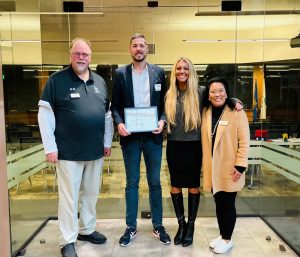 November 2023 Zund                                          Manuel Merkt
Congrats to Zund for winning our November Spotlight of the Month! Manuel and his staff at Zund have played an extremely active role in supporting the Chamber and our members in so many ways this year! Thank You for all your contributions to the South Suburban Chamber & the Oak Creek Community